Video by Rebecca Ward
'declarations of success'
Exhibition statement: In 1776 the thirteen American colonies declared independence from Great Britain, creating a document that stated they would no longer be under British rule. The colonies exercised the agency to "declare" what their future would be, and that included operating on their own.
Today, it's important to remind our youth that they too have that agency to decide what and who they want to do be. They can "declare" what their success will look like.
In "Declarations of Success," artist Lamar Whidbee collaborates with youth from DREAMs of Wilmington to present paintings, photographs and assemblages that represent how the students have declared what their success will be. #DeclarationsofSuccess
Lamar Whidbee is the second recipient of the Black On Black Project's Jo Ann Williams Artist Fellowship. This exhibition is Whidbee's midterm project. Fellowship exhibition will be in September.
Community Conversation photos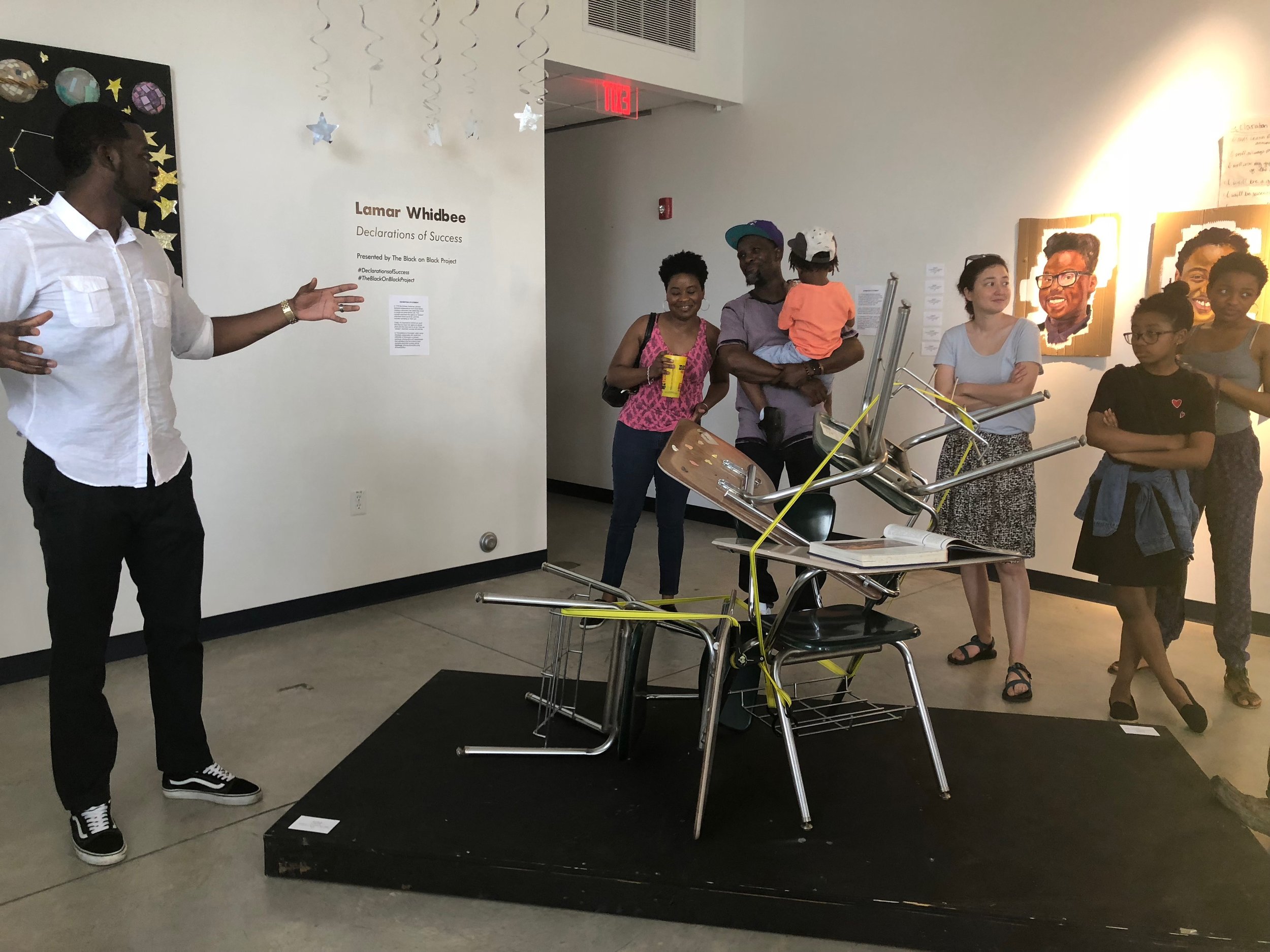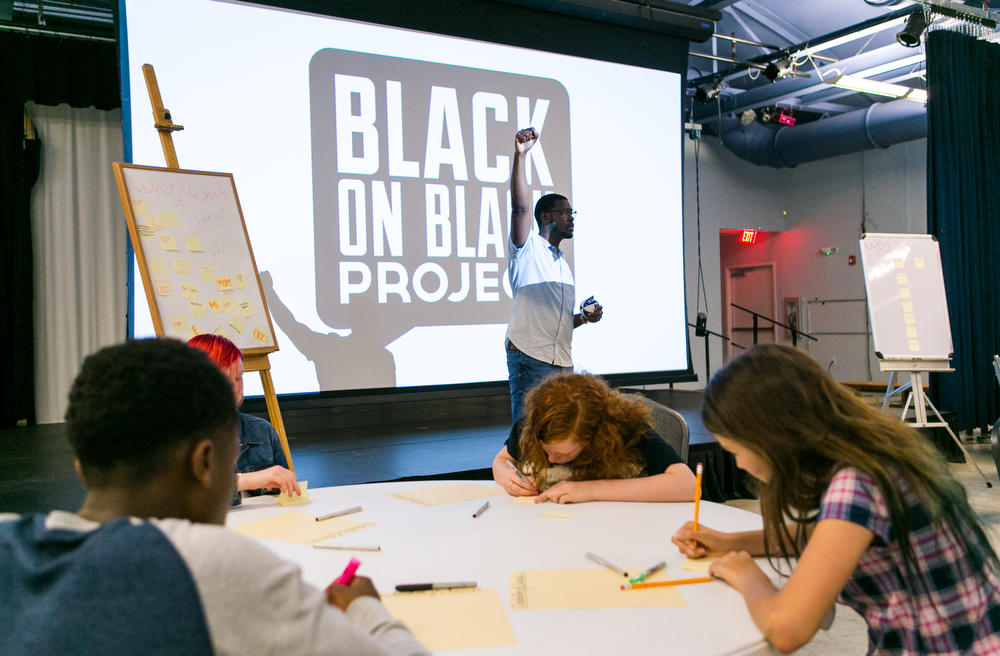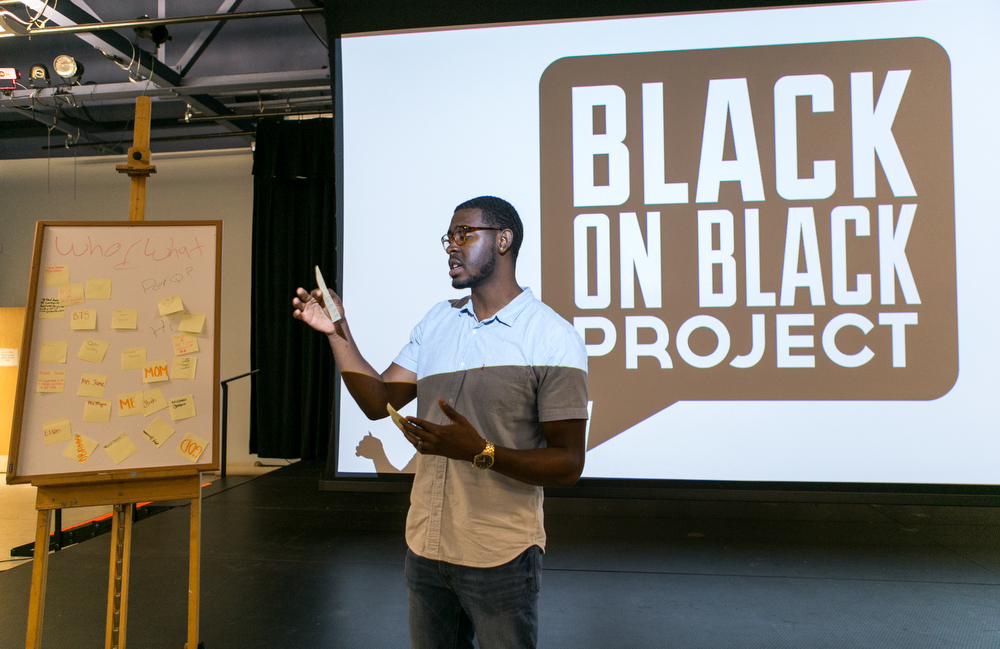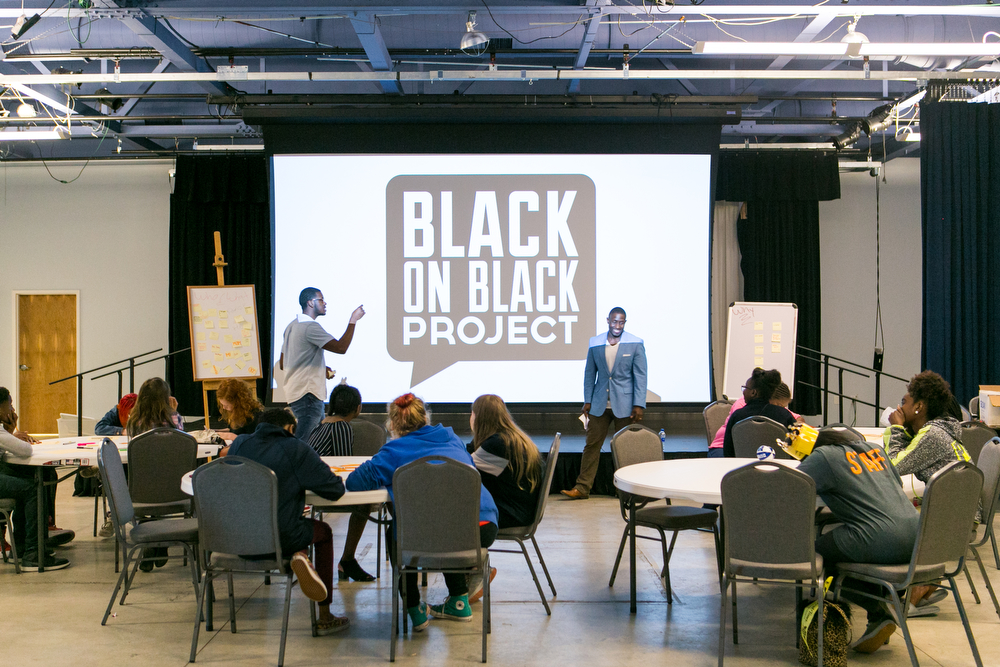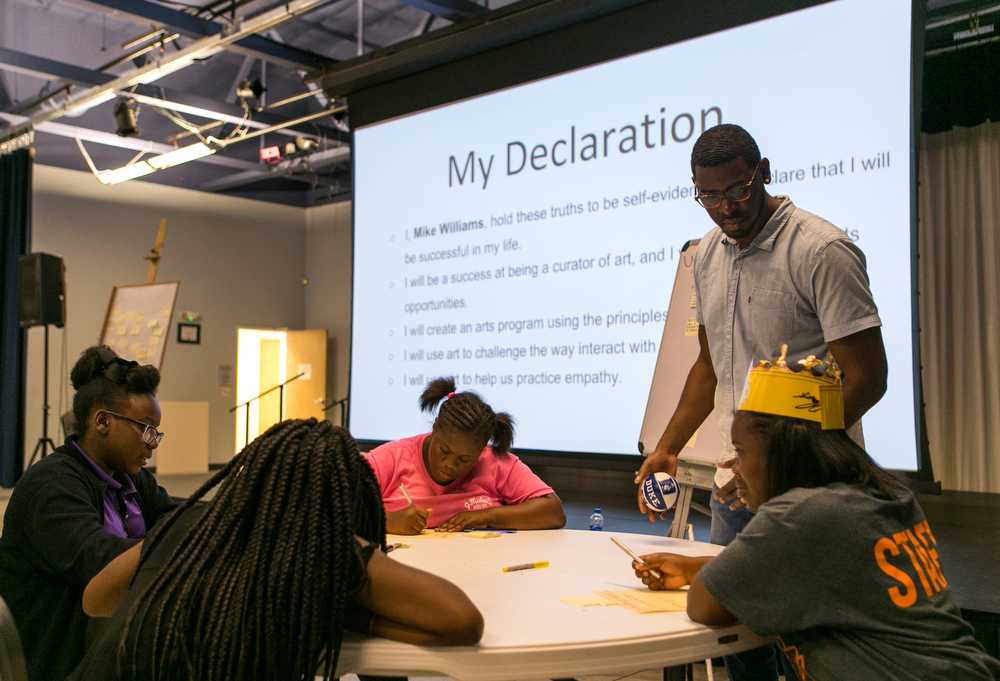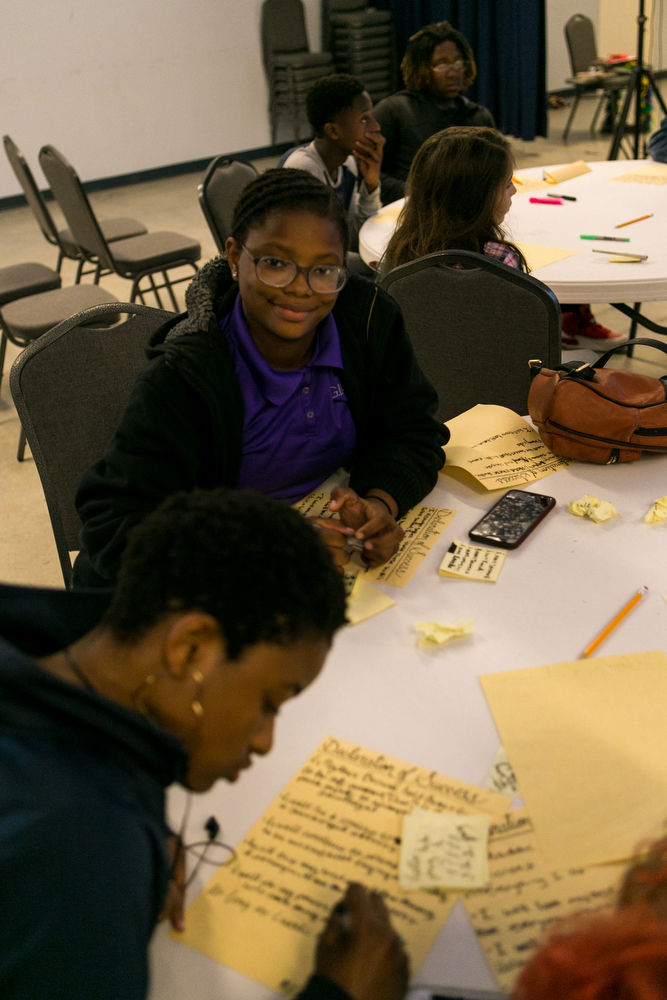 Photos by Lindy Schoenborn